CAJUN HEAT: The Spice Is Right Collection
Regular price
Sale price
$24.99 USD
Unit price
per
Sale
Sold out
Share
View full details
Cajun Nation Red Classic T-Shirt
Regular price
Sale price
$19.99 USD
Unit price
per
Sale
Sold out
Share
View full details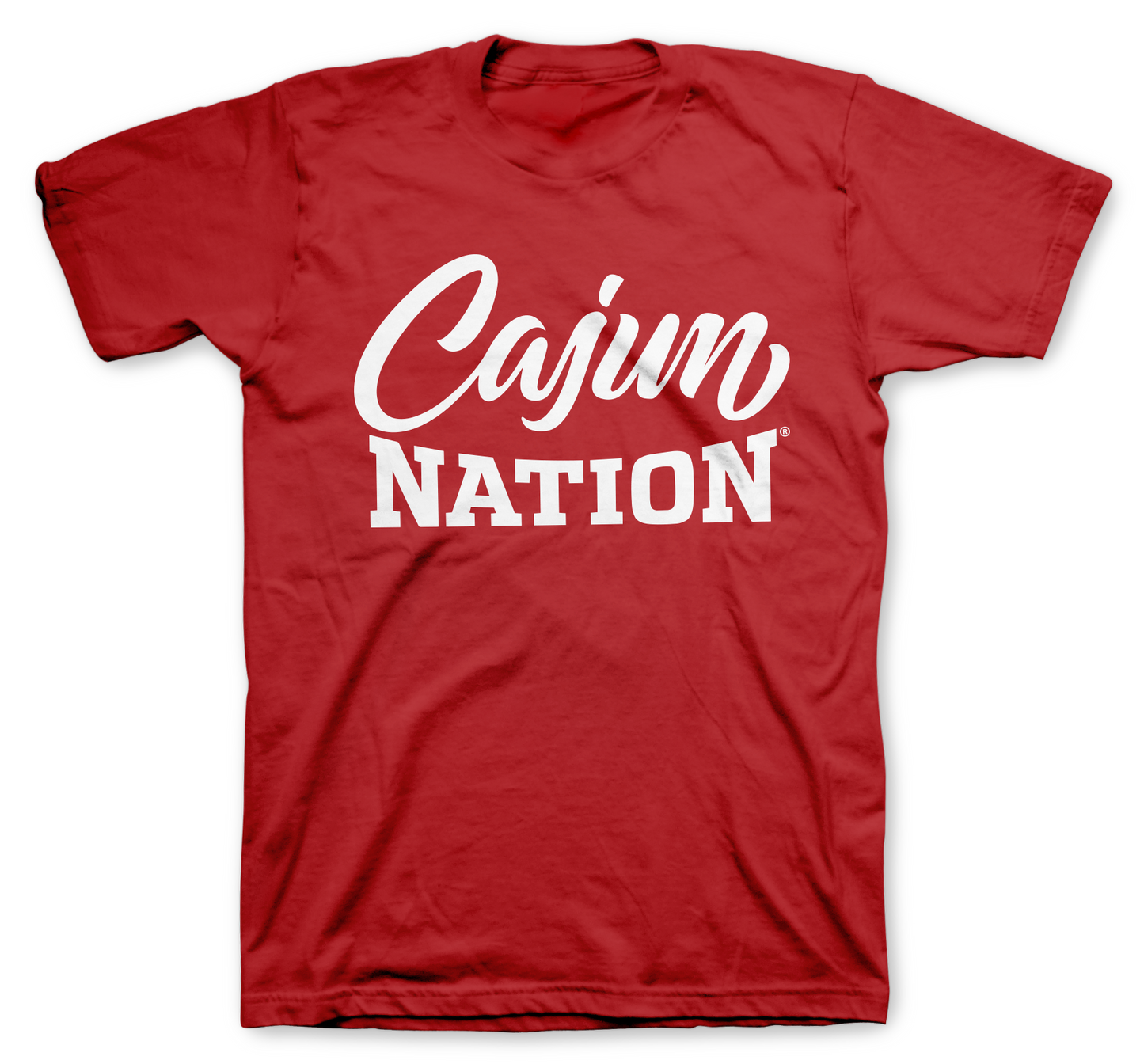 THE CAJUN NATION STORY
In 2021, The CAJUN NATION®️ Cajun Seasoning Company was created by brothers Alfonzo and Troy Bolden who were born in Cajun Nation, Louisiana and raised along the Cajun Coast in Glencoe, Louisiana.
Hypertension has been an issue throughout their family for many years. They have personally experienced the negative impact of high blood pressure. As a result of major changes to their lifestyles, the idea of a low sodium seasoning was born. The objective was to create a blend that features a combination of spices that is high in flavor and low in sodium. The CAJUN NATION®️ Cajun Seasoning blend accomplished that and contains no MSG! Now, their family, friends and community can enjoy their favorite meals without worry.
The CAJUN NATION®️ Cajun Seasoning Company continues to create other flavorful, low sodium products with no MSG for the Home Chef. " If you food tastes bland, that's not okay. Let us show you the Cajun Nation Way. Shake on dat flavor, fiya up dat pan. We can make you food taste grand! GEAUX GET THE RED CAN.™️"
THE CAJUN SUGAR STORY
In 1976, two brothers, Alfonzo and Troy Bolden lived on a working sugarcane plantation in Cajun Nation, Louisiana along the Cajun Coast on the Old Jeanerette Road. Running shirtless and barefoot together on the headlands of the sugarcane plantation, they looked for adventure. They would often sit in the sugarcane field chewing sugarcane, talking, problem solving, and dreaming.
In 2023, these same two brothers are living out their dreams, owning and operating a Cajun seasoning and spice company in Cajun Nation, Louisiana along the Cajun Coast. Their success is a direct result of the dream seeds planted as children sitting in the sugarcane field and watered and fertilized as adults, maturing into the CAJUN NATION®️ Cajun Seasoning Company. We created our CAJUN SUGAR®️ brand in dedication of our childhood and in honor of our mother, as well as, all the other mothers like her that worked long hours in the sugarcane fields of Southwest Louisiana to support their children and family.
CLICK VIDEO to see HOW CAJUN NATION BEGAN
CLICK VIDEO to see LIVE RED CAN TASTE TESTS